A comedic adaptation of the cult TV series that launched Johnny Depp into stardom, "21 Jump Street" stars Jonah Hill and Channing Tatum as Schmidt and Jenko, two cops recruited into a program where undercover officers infiltrate high schools. But where Depp's TV character was competent and professional, Schmidt and Jenko are outright terrible at pretending to be undercover. A running gag is that the massive, fully developed Tatum is clearly too old to be a high schooler. Their attempts to fit in at school soon lead to wild parties, car chases, and a climactic showdown at prom.
The buddy comedy was a big success upon its release, grossing $201 million on a $42 million budget, and eventually spawning a sequel, "22 Jump Street," this time set at college. The end credits of "22 Jump Street" jokingly featured Schmidt and Jenko in nearly two dozen fictional sequels to the movie, in addition to a fake animated series and toy line. But the film was released seven years ago, and to date, there's been no real sequel. Will there actually be a "23 Jump Street" sometime in the future?
23 Jump Street is dead, but 24 Jump Street is in development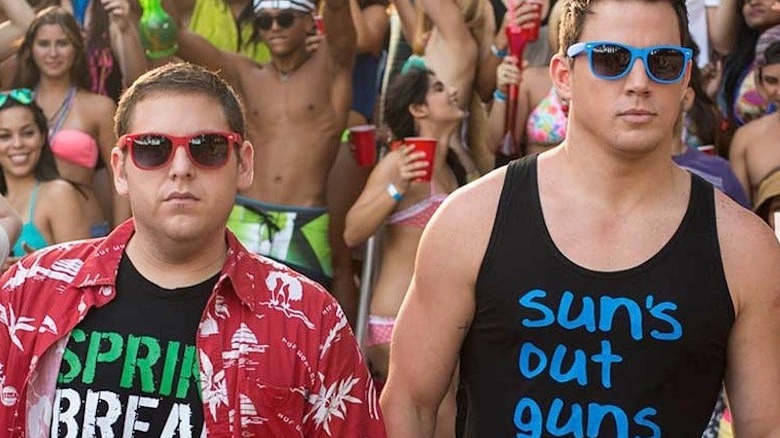 MGM
While a "Men In Black-Jump Street" crossover film was actively in development for years, it was scrapped for being too difficult to pull together. Hill noted in a 2016 interview with the Toronto Sun that it was hard for the new film to stick to the jokey, parody-centric tone about sequels and reboots established in its predecessors, saying, "It's almost become what we were making fun of."
But while "23 Jump Street" won't happen for now, "24 Jump Street" was greenlit instead. Rodney Rothman, co-writer and co-director of "Spider-Man: Into The Spiderverse," revealed in a July 2021 Hollywood Reporter interview that he is attached to write and direct a sequel, which is now "24 Jump Street."
When asked why the title changed, he said that, "It's taken us so long to pull together we decided to skip over '23 Jump Street' and pick up the story one movie later." Rothman worked on "Spider-Verse" with "Jump Street" co-director Phil Lord, so it seems like a great combination of talent and movie.
24 Jump Street will introduce new lead characters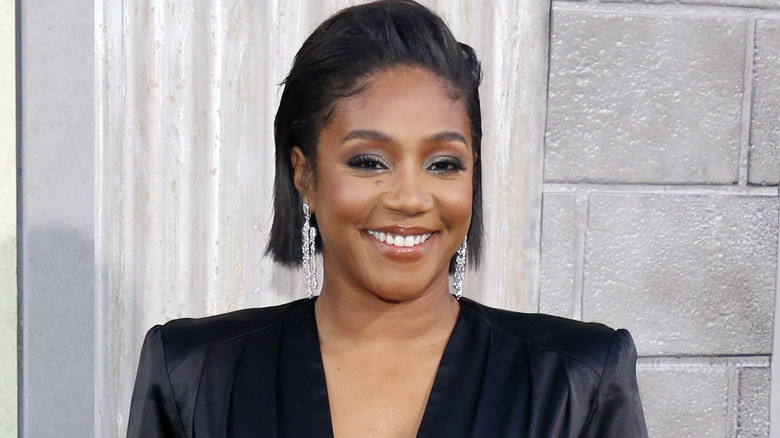 Tinseltown/Shutterstock
In April 2015, Variety reported that a "Jump Street" spinoff was in the works, which they described as "female-driven." Then, in 2018, anonymous sources told Collider that this project — which was no longer a spinoff but a sequel — would star Tiffany Haddish as an undercover high school teacher. One year after that, as reported by ComicBook.com and other outlets, a February 2019 issue of film production update magazine Production Weekly revealed that the project, which had reportedly become "24 Jump Street," would star Zendaya alongside the aforementioned Haddish.
Finally, a November 2020 Deadline report revealing that Wendy Molyneux and Lizzie Molyneux-Loeglin of "Bob's Burgers" fame would write "Deadpool 3" also credited the duo with the screenplay for "Jump Street: Now For Her Pleasure," a title never before mentioned in an official capacity. Whether or not this script is the same thing as "24 Jump Street," or had possibly even become "24 Jump Street" after abandoning its original title, has yet to be detailed.
Since director Rodney Rothman referred to this project as "24 Jump Street" as recently as July 2021, it's probable that "Jump Street: For Her Pleasure," which sounds like the once-planned "female-driven" spinoff, has become a numbered sequel instead. If this is indeed the case, "24 Jump Street" will likely introduce Haddish and Zendaya as co-leads alongside Jonah Hill and Channing Tatum, should it ultimately see the light of day as-is.
23 Jump Street remains a future possibility
Though director Rodney Rothman recounted skipping over "23 Jump Street" and jumping straight to a "24 Jump Street" instead, co-director of the prior "Jump Street" films Phil Lord may have other plans. In an interview with We Live Entertainment about the decision make "24 Jump Street" first, Lord said, "We're reserving '23 Jump Street,'" implying that not only do he and his close collaborator Christopher Miller have plans for multiple sequels, but that "23 Jump Street" could, paradoxically, end up becoming the fourth film in the franchise.
We Live Entertainment also detailed how the original plan for "23 Jump Street" was to follow through on all of the sequel concepts teased at the end of "22 Jump Street." So, if "23 Jump Street" does indeed remain a possibility, its could retain this concept, return to the "Men in Black" crossover idea once in the works, or even attempt something entirely new that Lord and Miller have yet to reveal to the public but may nevertheless want to keep in their back pocket in hopes of a "Jump Street" franchise resurgence.
Disclaimer: This story is auto generated by a computer program has not been created or edited by Snoopitnow. Publishers: Looper.