True crime documentaries are experiencing perhaps their biggest boom period –- especially due to the presence of streaming. The worlds of novels and podcasts have also been swimming in content dedicated to crimes and notorious figures. This year alone Netflix released a new true crime documentary film or miniseries every month since December 2020. Being a true crime fan has gone from being a small niche interest to a widespread hobby for many people.
But it isn't just Netflix as various platforms and streaming services have made true crime a consistent part of their content output. Even giving documentaries released prior to this year a larger platform and thus bringing new eyes to them. Whether it's due to their editing, the shocking nature of the content, or their political relevance, these are some true crime docs worth your time and attention.
Updated on February 9, 2022: The world of true crime is a fascinating one, and as long as people break the law, there will be documentaries telling these wild stories. So check back here monthly as we keep you up to date on the very best true crime documentaries out there.
A Wilderness Of Error – Hulu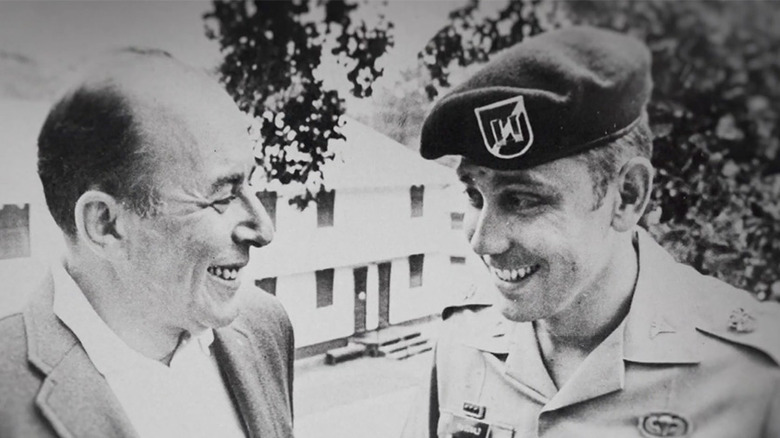 Based on the book of the same name, this five-part documentary series revolves around Jeffrey MacDonald. A Green Beret Army surgeon, MacDonald is sent to prison for the murder of his two young daughters and his pregnant wife. The documentary utilizes reenactments of what potentially happened based on trial transcripts, audio, and news coverage. Any good true crime documentary should be able to keep the viewer guessing even if the information presented is public record. It's a fascinating and stylistic look at a decades old case that still has people debating the innocence of Jeffrey MacDonald.
Allen v. Farrow – HBO Max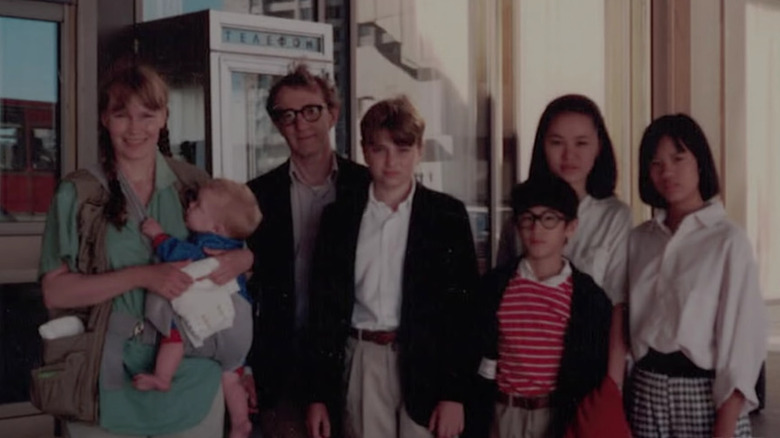 Woody Allen's alleged sexual abuse of his daughter had been a well known topic well before this HBO documentary series came out. But upon release, "Allen v. Farrow" introduced many new eyes to the complicated and often disturbing actions of the once celebrated director. The series features old home videos and various interviews with family members, the most damning being Dylan Farrow, Allen's accuser. It's a very unpleasant, very warts-and-all look at a very disturbing and murky situation.
Abducted in Plain Sight – Netflix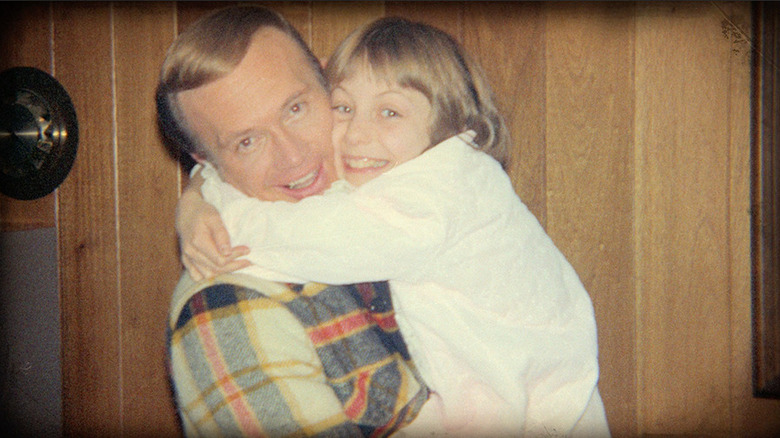 Directed by Skye Borgman, and originally released in 2017, "Adducted in Plain Sight" focuses on the horrific kidnappings of Jan Broberg Felt. On two separate occasions, Jan was abducted by her next neighbor Robert Berchtold during the 1970s. Based on Jan's memoir "Stolen Innocence", the details expounded upon by the documentary range from the confounding to the downright sickening. It's a story predicated upon unhealthy obsession, manipulation, and repulsive actions that impacted an entire family. Many viewers and commentators cannot believe just how naïve the Brobergs were, but such as the case with most true crime, it is real — and we wish it weren't.
Amanda Knox – Netflix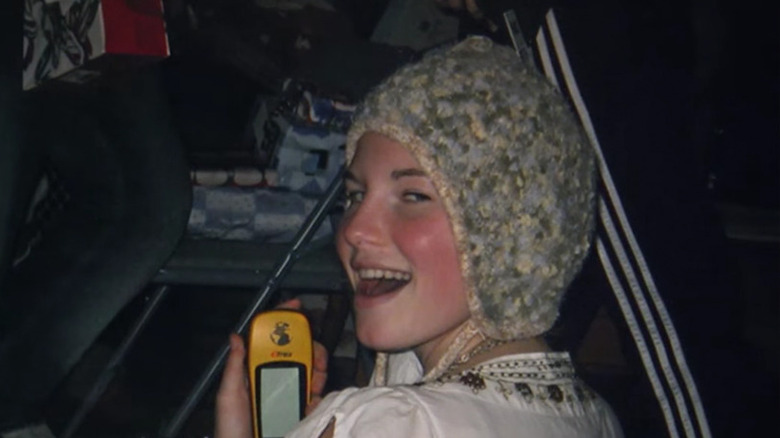 We can safely assume that most people who've watched "Amanda Knox" likely spent significant portions of it yelling at the screen. Following the murder of her roommate Meredith Kercher, Amanda Knox — studying in Italy — would be blamed for the crime. Knox's arrest was highly publicized and was portrayed with very little nuance by Italian media. She was painted as a monster. The documentary showcases her four year incarceration in Italian prison before eventually being acquitted by the Supreme Court of Cassation. It's not only a shocking true story about a tragic murder, but how dangerous the court of public opinion can be.
American Murder: The Family Next Door – Netflix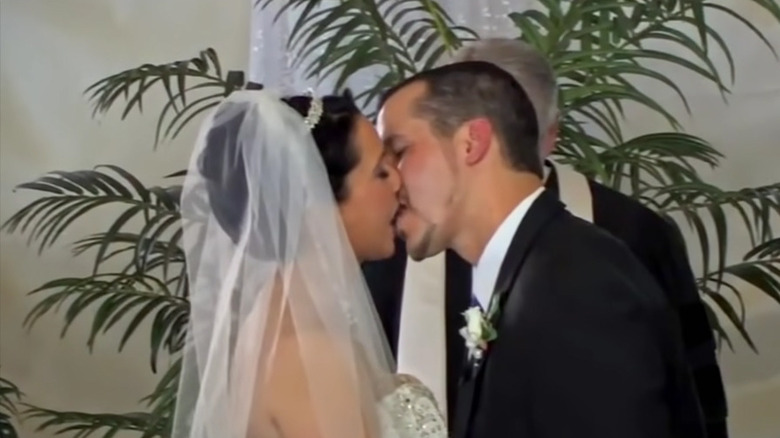 Sometimes the most heinous crimes can occur right under our own noses, leaving us none the wiser until it's too late. Told via the use of archived family footage, text messages and law enforcement recordings, we learn the story of the Watts family murders. The documentary, for the sake of dramatic pacing, doesn't reveal the truth of Chris Watts — the father — having committed the murders until the latter half of the film. It's a haunting look at just how families can fall apart and the most heinous crimes can occur in peaceful suburbia.
Audrie & Daisy – Netflix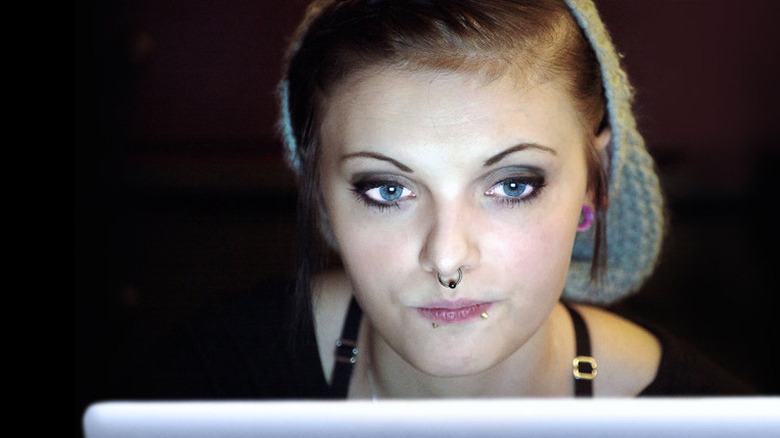 "Audrie & Daisy" tells the tragic story of teenagers Audrie Pott and Daisy Coleman. The documentary looks the rampant cyber bullying and abuse the girls were subject to following their sexual assaults, and the police investigations that followed. In a day and age where stories of cyberbullying, online harassment and doxxing are becoming more and more commonplace in real life, "Audrie & Daisy" stands out as essential viewing. The film first debuted at the 2016 Sundance Film Festival, but would achieve a widespread release later that year on Netflix.
Beware the Slenderman – HBO Max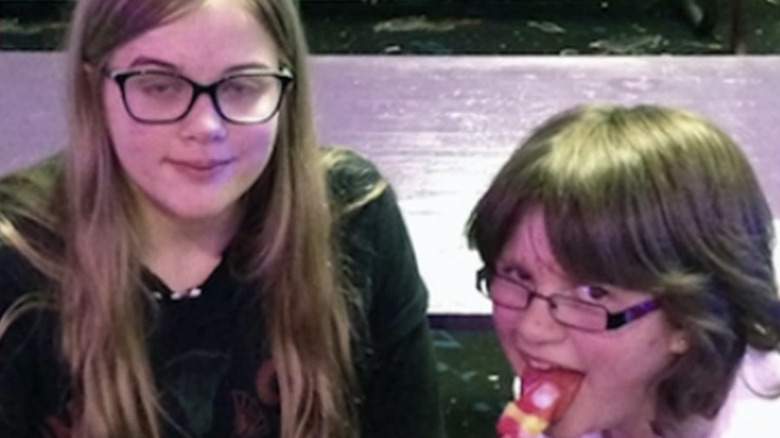 Born on the Something Awful forums of the 2010s, Slenderman quickly became a widespread symbol of homegrown internet horror. Sadly, his legacy will always be intertwined with the unfortunate story of Anissa Weier and Morgan Geyser. The documentary details how the duo stabbed their friend Payton Leutner 19 times and left her for dead in the woods. In the latter half of the documentary it's shown how the two — despite their young age — were tried and convicted as adults for their actions. It's a fascinating and sobering look at not only the rise of the Slenderman mythos, but also at an unfortunate crime.
The Central Park Five – Hoopla and Kanopy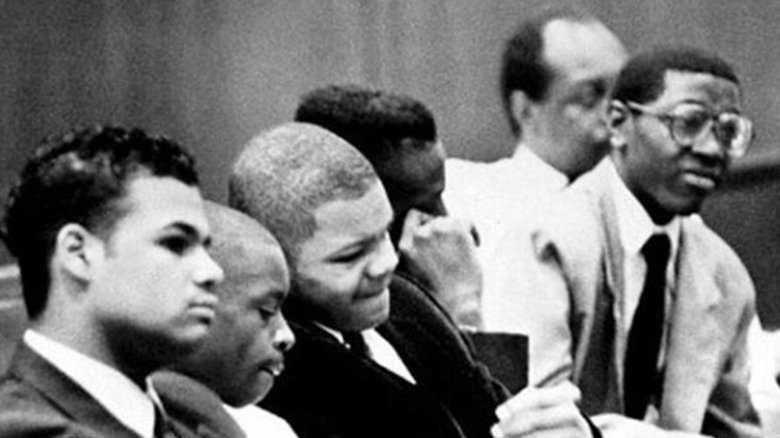 In the world of documentary filmmaking there is perhaps no name more respected than Ken Burns, and for good reason. From topics such as complicated wars to important historical figures to significant athletes the man has seemingly covered it all. Released in 2012 and co-directed with his daughter Sarah, the documentary details the people and events involved in the Central Park Jogger case of 1989. It benefits heavily from Burns's signature usage of archival footage and photographs used to fully immerse the viewers in the flow of events. It's as important a story now as it was back then, and this documentary showcases it perfectly and with ample craftsmanship.
Cocaine Cowboys: The Kings of Miami – Netflix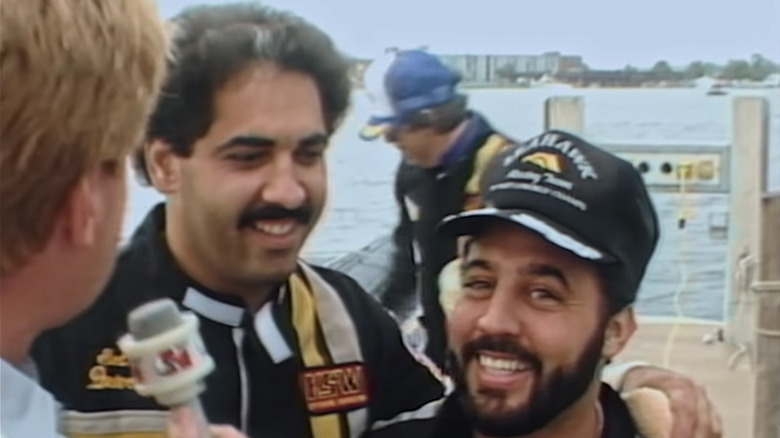 "Cocaine Cowboys: The Kings of Miami" –- a six part Netflix documentary series –- tells the story of Sal Magluta and Willy Falcon. The duo's actions are still regarded as one of Florida's most well known cocaine operations. The series showcases their reign as drug kingpins of Miami — from their rise to the top to their eventual fall. If you are a fan of "Narcos" or "Breaking Bad," this tightly edited true story is most definitely for you.
Don't F**k With Cats: Hunting An Internet Killer – Netflix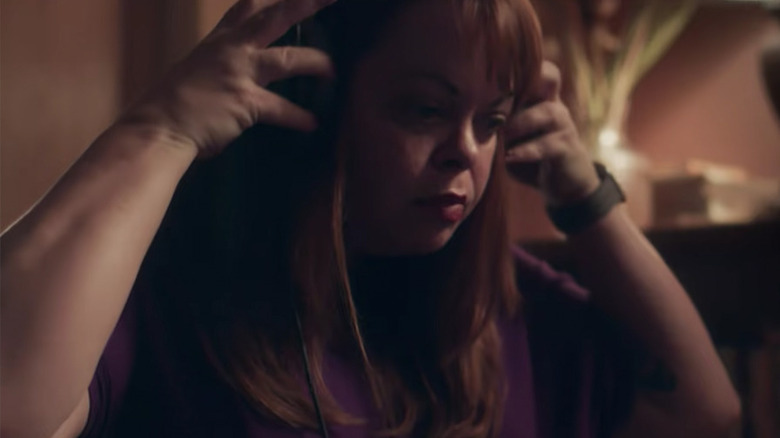 With a title like "Don't F**k with Cats," it should be obvious that some rather unsavory things happen to cats in this series. The sickening actions of Luka Magnotta sparked a widespread internet manhunt, spurred on by a group of dedicated internet users. Throughout this three part series, it's shown just what Luka did and how far people went to catch him. The series — through energetic editing and slick pacing — shows just how sick and depraved people can be, but also the tenacity of amateur sleuths.
Evil Genius: The True Story of America's Most Diabolical Bank Heist – Netflix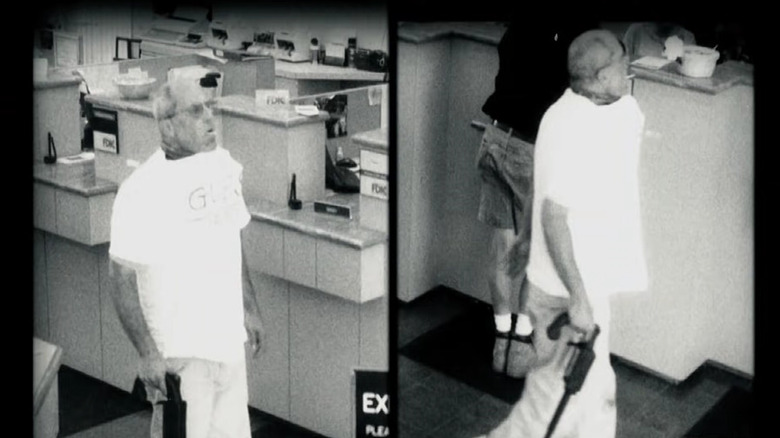 "Evil Genius" details the death of Brian Wells, which occurred during what many refer to as the "pizza bomber" case. This is due to Wells, a pizza delivery man, being forced to commit the crime via an explosive bomb strapped to his neck. It's a story you'd swear sounded 100% like Hollywood fiction, but it's real, and this documentary discusses it from every unbelievable angle. Loaded with actual footage and images of the shocking events, with actual audio recordings and sobering testimonials.
Finding Kendrick Johnson – Hoopla and Kanopy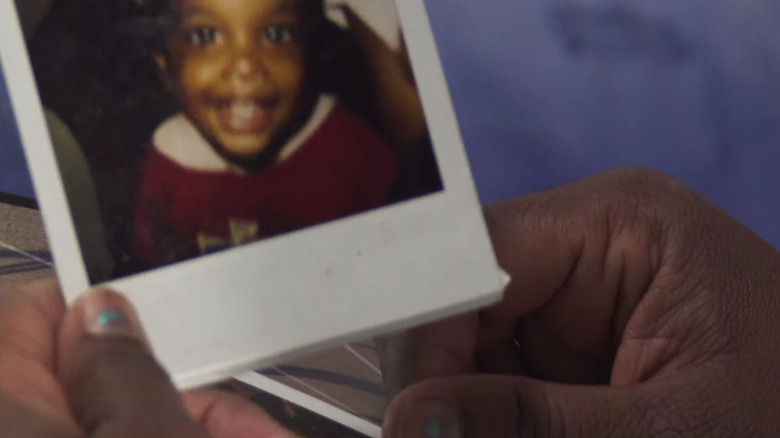 Kendrick Johnson, a student at Lowndes High School, was found dead inside of a rolled-up gym mat back in 2013. Director Jason Pollock and his team crafted a documentary that takes a harsh look at the strange circumstances around Kendrick's death. Through interviews with Kendrick's family and friends, it paints a clear picture of who he was before his untimely death. The film also follows the subsequent cover up, serving as hard reminder of just how one sided and racist the justice system can be. It's a story about Kendrick's family seeking some form of justice for Kendrick that sadly may never come.
Fyre Fraud – Hulu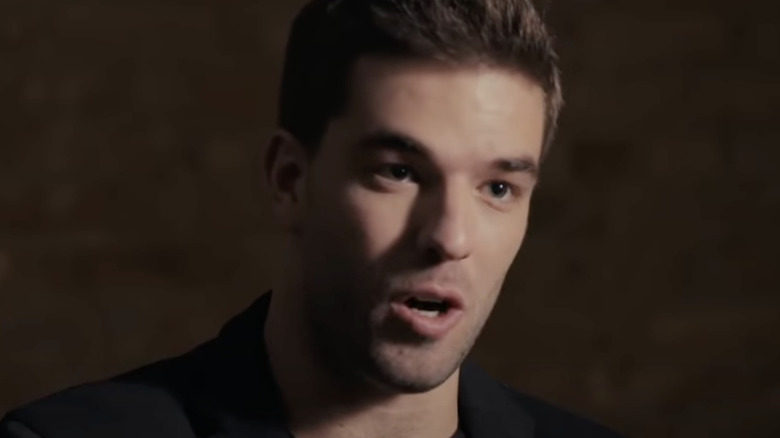 "Fyre Fraud" unravels the inside story of the infamous Fyre Festival's spectacular collapse. Told by some of the people who helped promote and set up the 2017 non-starter of an event, "Fyre Fraud" is both a step-by-step account of how everything that could go wrong did, as well as a true crime documentary unveiling just how much of an intricate and bold scam the whole thing may have been. Organizers promised a weekend-long festival of A-list acts and luxurious accommodations. Instead, they stranded paying customers on an island with no food or water.
I Love You, Now Die – HBOMax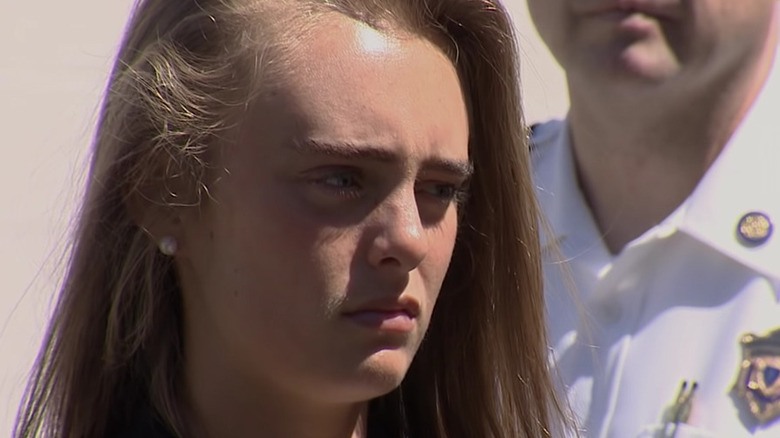 "I Love You, Now Die: The Commonwealth Vs. Michelle Carter" is a two part documentary focusing on the death of Conrad Roy. Split into two parts -– "The Prosecution" and "The Defense" -– the documentary goes into detail about how Michelle Carter's texts influenced Roy's suicide. The documentary doesn't choose to fully paint Michelle as a villain — never condoning her actions, but offering elaborations on her mental state. It's far from a pleasant watch, but it's still a riveting look at a tragic and complicated situation in which there were no true winners. Directed by Erin Lee Carr -– the same director behind "Mommy Dead and Dearest" –- the documentary pulls zero punches in discussing a very uncomfortable subject matter.
I'll Be Gone in the Dark – HBO Max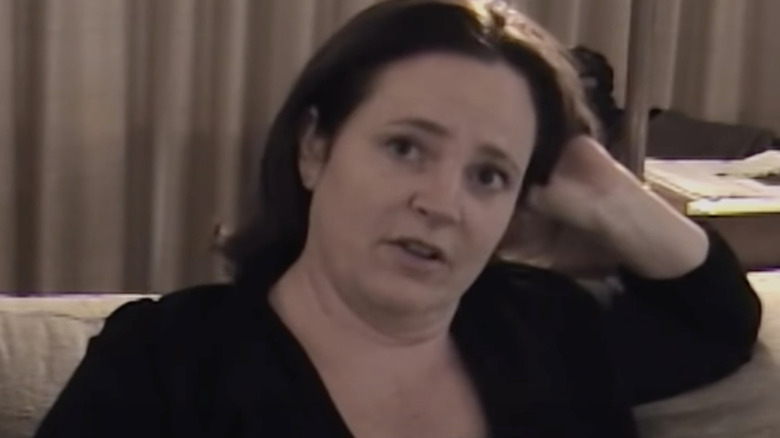 "I'll Be Gone in the Dark" centers around the Golden State Killer, a man who terrorized California throughout the 1970s and 1980s and eluded capture for decades. But "I'll Be Gone in the Dark" isn't just about his crimes — it's also about the tireless efforts of pioneering true crime blogger, author, and victim rights crusader Michelle McNamara, who finally brought the Golden State Killer to justice through her exhaustive investigation.
Jeffrey Epstein: Filthy Rich – Netflix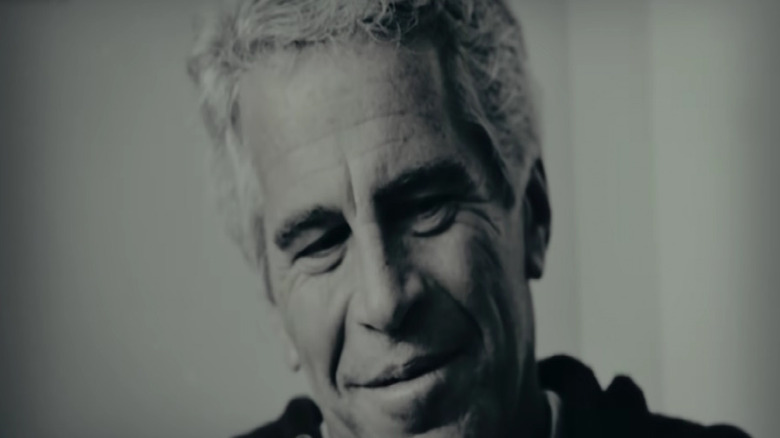 If there are three things that can be classified as inevitabilities, it would most definitely be death, taxes, and Jeffrey Epstein memes. However, the latter should never mask just how heinous the actions of Epstein truly were. Through this four part series, various Epstein survivors are given ample time to go into detail about their unfortunate encounters. The documentary had actually been in production prior to Epstein's death and even his arrest — having been made in secret to avoid any complications. Even if you are already aware of Epstein and the gist of his crimes, this documentary will serve as quite the eye opener as to just how sickening and severe they were.  
The Jinx: The Life and Deaths of Robert Durst – HBO Max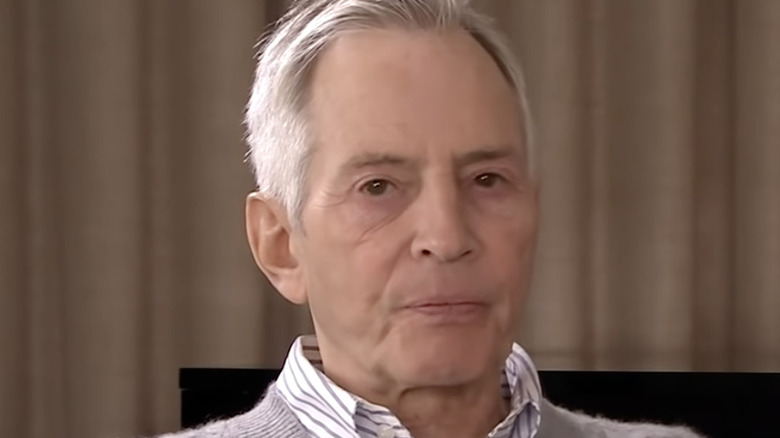 Real estate heir Robert Durst's attorneys kept him out of prison for years, despite overwhelming evidence and an admission of guilt that he committed multiple murders. Durst is cold and aloof as he recounts the disappearance of his wife, his close friend's murder (right before she planned to tell police Durst killed his wife), and the fact that he managed to escape justice — for a while, anyway. "The Jinx" is a fascinating, unsettling character study, made all the more unnerving when Durst basically incriminates himself.
John Wayne Gacy: Devil in Disguise – Peacock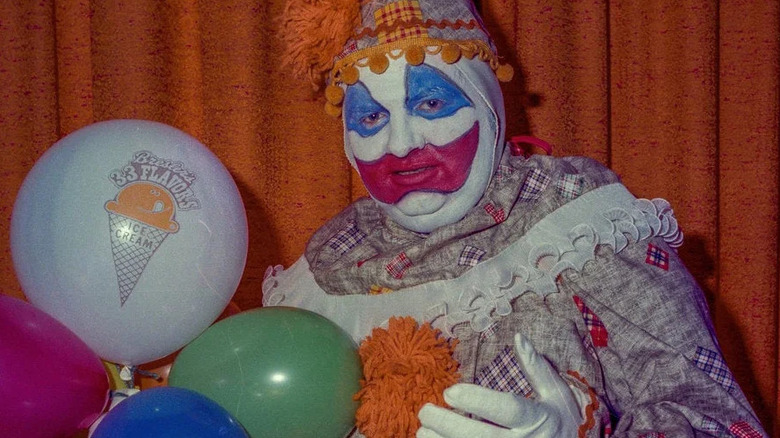 John Wayne Gacy is among history's more notorious serial killers. His name is often mentioned in the same conversations as Ted Bundy or Jeffrey Dahmer. Peacock clearly understood just how fascinating Gacy is which is why they released "John Wayne Gacy: Devil in Disguise" in 2021. His crimes are made even more disturbing when you learn he was a beloved and trusted member of his community. He was so trusted, in fact, that he would often dress as his persona of Pogo the Clown for children's birthday parties.
The Keepers – Netflix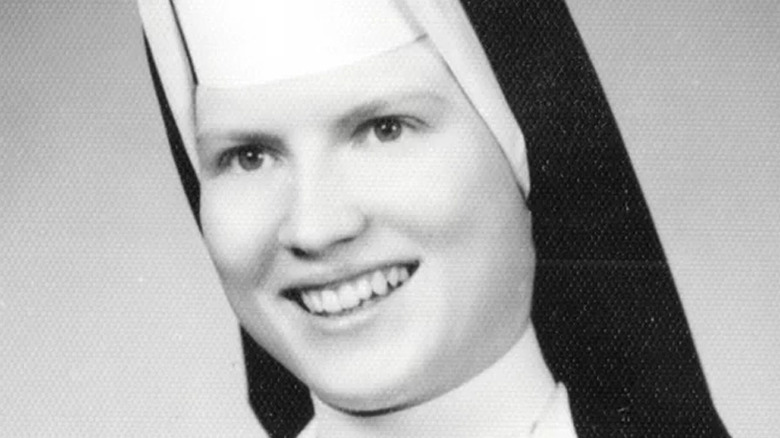 Who killed Sister Cathy? That is the question that the Netflix documentary "The Keepers" asks over the course of its runtime. The seven episode documentary series takes a look at the murder of nun Catherine Cesnik back in the late 60s. The series, unfortunately, does not end with the reveal of Cathy's murderer, as they were never caught. It instead showcases the ripple effect it had on the people around Cathy. The documentary features interviews with friends, family, fellow students and key investigators who all elaborate on these multilayered events.
Killer Inside: The Mind Of Aaron Hernandez – Netflix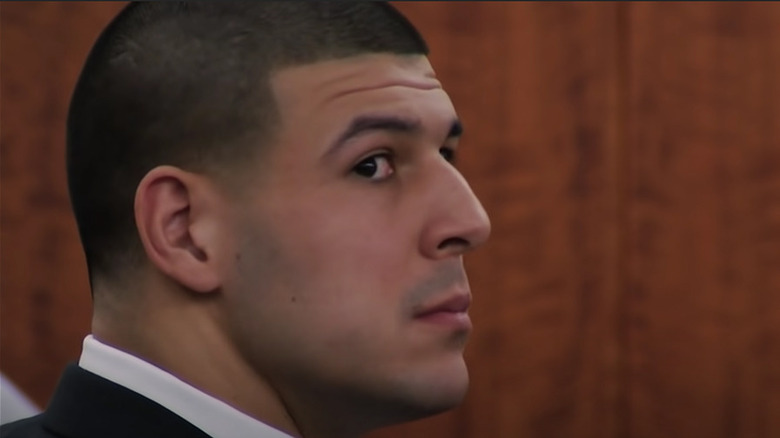 The world of professional sports often serve as the backdrop for many crimes and shocking actions, both big and small. In 2013, the world of professional football was turned upside down by the horrific actions of Aaron Hernandez. During that year's offseason, the tight end was arrested and charged for the murder of Odin Lloyd. The three part documentary focuses on his conviction, how he's now perceived by his peers, and what factors lead to the murder. If you consider yourself to be a true crime fan and a professional football fan, then this is definitely the documentary for you.
The Lady and the Dale – HBO Max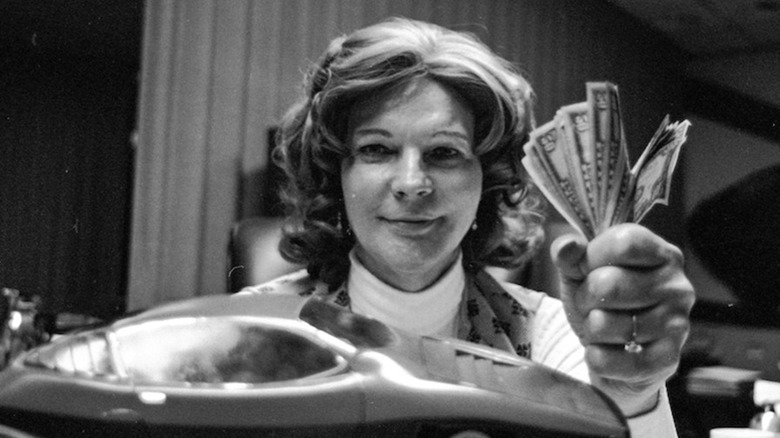 This documentary focuses on the life and times of Elizabeth Carmichael –- founder of the Twentieth Century Motor Car Corporation. Creator of a car known as "The Dale," Elizabeth's life was rife with scrutiny and controversy in regards to her own past. The documentary does a good job at showcasing Carmichael's rise prominence while also spotlighting her various identities, marriages and legal issues. Using archival material such as photos and audio recordings — combined with animation and photo collages — "The Lady and the Dale" paints a succinct picture of the story.
LuLaRich – Amazon Prime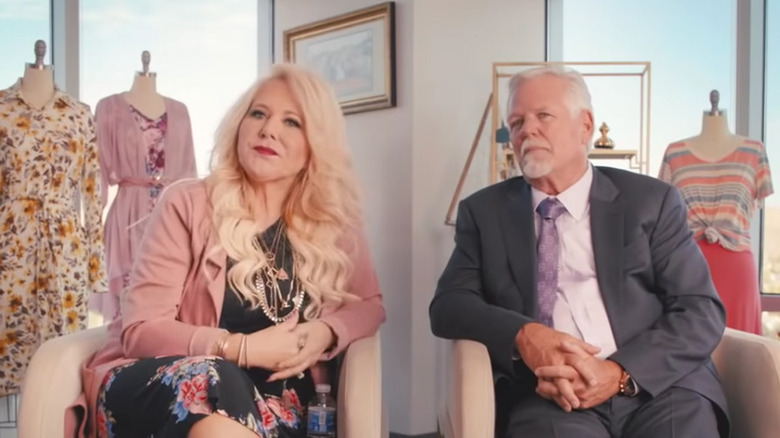 Not all true crime needs to focus on sickening murders. Sometimes uncovering deceit and financial theft is more than enough. Founded in 2012 by DeAnne Brady and her husband Mark Sitdham, LuLaRoe is a multi-level marketing company that sells women's clothing. However, this documentary series released via Amazon Prime investigates the company's shady business practices and exposes it as a pyramid scheme. Despite the truth of their operation being exposes LuLaRoe is still very much an active business. The series talks with people inside LuLaRoe and people on the outside investigating it. The slick editing and great pacing it makes for a great watch.
Making a Murderer – Netflix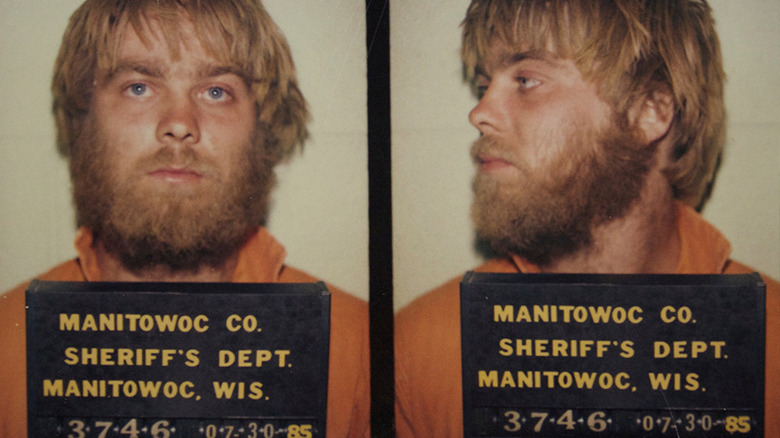 "Making a Murderer" is one of the most noteworthy true crime docuseries of the past few years. It's the story of Steve Avery, a Wisconsin man who falsely served 18 years in prison for the murder of Penny Beerntsen. It shows that a documentary series can be just as, if not more enthralling, than a fictional serialized drama, as long as the subject matter is captivating enough. Clocking in at two seasons, the series is a meticulously researched and tightly edited look at the failings of the justice system.
McMillions – HBO Max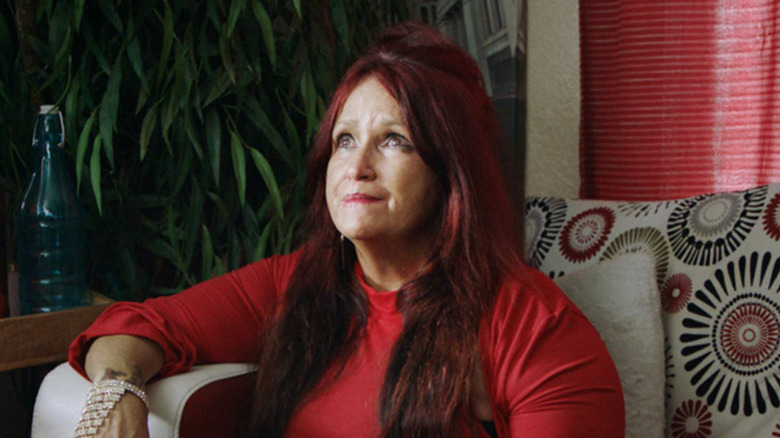 "McMillions" and "LuLaRoe" would honestly make for a great double feature. The miniseries focuses on the now infamous scam Monopoly promotion run by McDonald's for over a decade. Based on the famous Hasbro board game, the contest promised various large cash prizes — none of which were ever won legitimately. It goes into massive detail about this incredible scam run amok. It's far from graphic or disturbing, but it definitely excels due to its exemplary editing and stimulating subject matter.
Mommy Dead and Dearest – HBO Max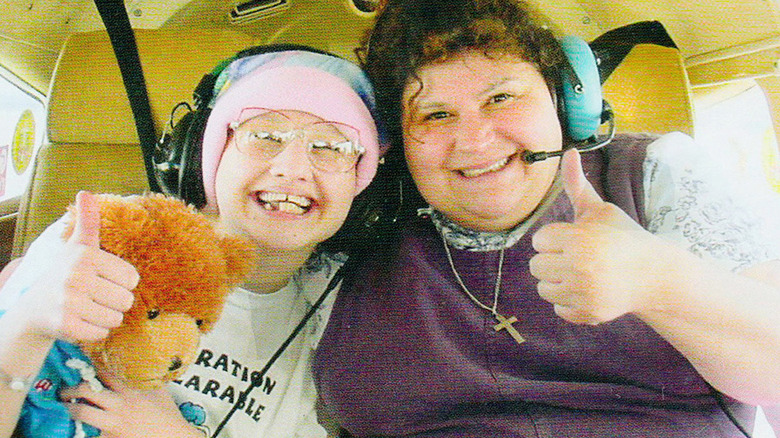 If you've seen "The Act," starring Joey King and Patricia Arquette, then you'll be familiar with the events surrounding Gypsy Rose Blanchard. However, this feature length documentary shows that truth is most definitely stranger than fiction, showcasing the story in its stomach churning entirety. It details the sinister machinations of Gypsy's Mother Dee Dee, and what led to her murder in 2015. Also detailed in the documentary is the topic of Munchausen syndrome by proxy, how Dee Dee was a textbook case of it, and how Gypsy was a victim of it. If you found interest in the dramatization, then this documentary is most definitely required viewing.
The Most Dangerous Animal of All – Hulu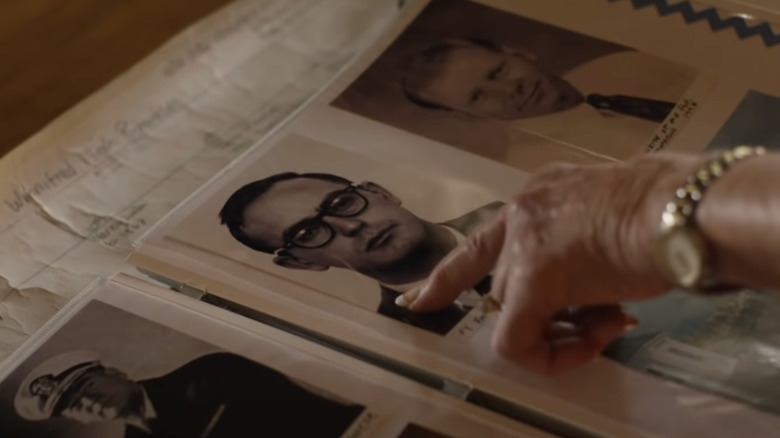 In this four-part adaptation of the true crime memoir "The Most Dangerous Animal of All," Gary L. Stewart attempts to identify and locate the biological parents who gave him up for adoption. In the course of his research, Stewart makes a horrific discovery: His father may have been the Zodiac Killer, the infamous murderer who terrorized Northern California and taunted police with cryptograms in the late 1960s. Stewart enlists the help of a true crime author and a private investigator to not only find his father, but possibly also solve one of American law enforcement's longest-standing murder mysteries.
Murder Among the Mormons – Netflix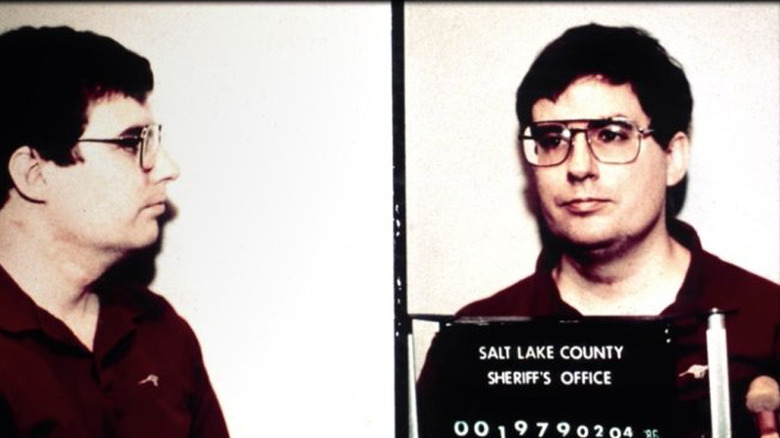 In the mid-80s, Salt Lake City found itself rocked by a series of bombings carried by Mark Hofmann. He sent out three bombs to three separate people in the Salt Lake City area, resulting in two deaths — the third bomb going off by accident in Hofmann's own car. The documentary goes into detail about the various crimes that led to these bombings, including rampant counterfeiting and forgery. If you hadn't heard of these shocking events, then it would benefit you to give it a watch. Mark Hofmann doesn't get much mention alongside figures like Ted Bundy or Jeffrey Dahmer, but his story is still an immensely fascinating one.
Murder on Middle Beach – HBO Max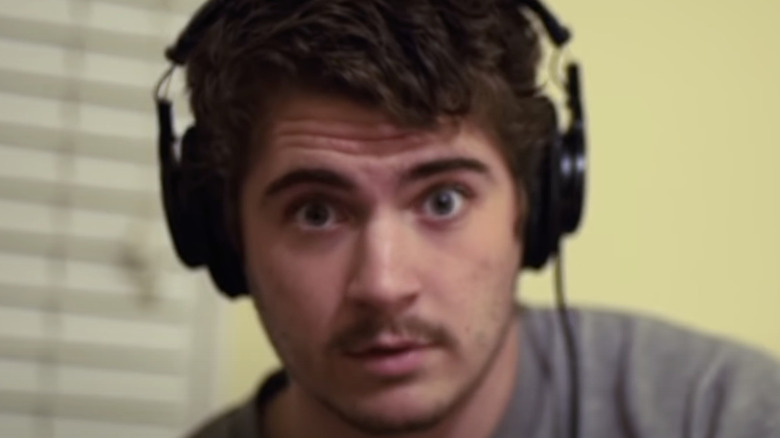 In 2010, Barbara Hamburg was savagely murdered just outside her Connecticut home. Years later, with the crime still unsolved and shrouded in mystery, her son, documentarian Madison Hamburg, went looking for answers with his camera and a microphone. The filmmaker explores the suspicion brewing inside his own family: Perhaps his aunt or sister had something to do with his mother's death, or maybe his distant, divorced father, a former multi-millionaire accused of financial crimes. Hamburg's murder could also have had something to do with a pyramid scheme called "Gifting Tables." The documentary ultimately raises more questions than answers, but is never less than fascinating.
The Mystery of D.B. Cooper – HBO Max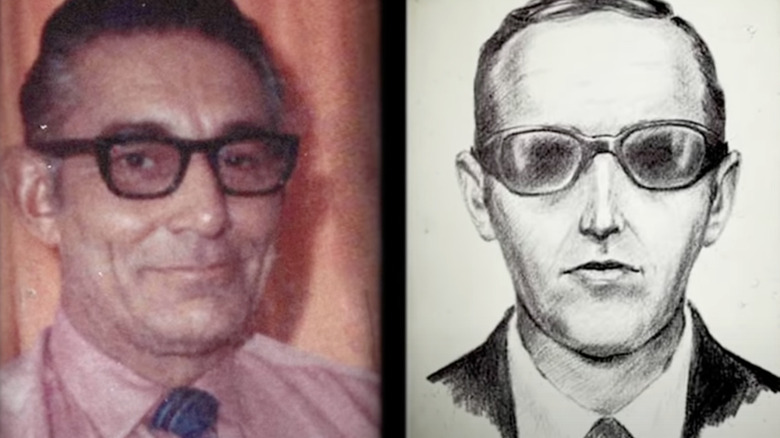 On November 24, 1971, a man who has become known as D.B. Cooper threatened the crew and passengers of a commercial flight, and then, with the fortune he demanded on his person, parachuted into the dark, chilly forest below, never to be seen again. "The Mystery of D.B. Cooper" doesn't explore the crime itself, so much as the legend of the hijacker. Built around interviews with people who think they once knew someone who very well could have been D.B. Cooper incognito, these stories are convincing and even credible.
Night Stalker: The Hunt for a Serial Killer – Netflix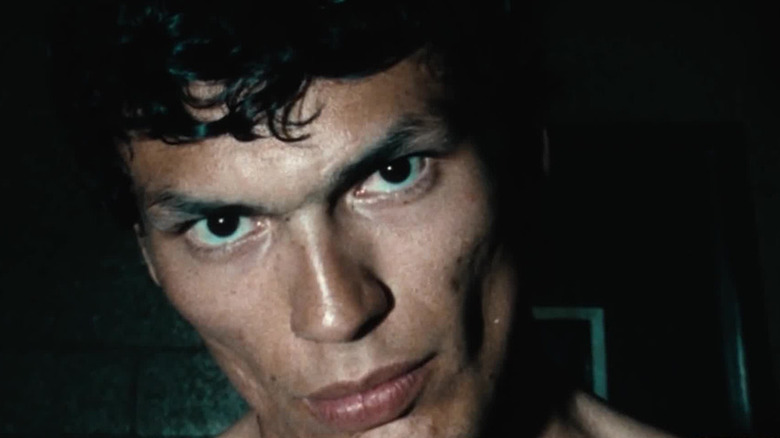 Just the name "Richard Ramirez" alone evokes memories of a time when Los Angeles was paralyzed with fear, panic, and uncertainty. The infamous Night Stalker menaced the city of angels throughout the 70s –- breaking, entering, and committing sickening crimes of increasing sadism. This Netflix series is told from the perspective of the detectives who hunted him and the few who survived him. If you are already familiar with Richard Ramirez, then this won't tell you anything new, but it's still a stylistic look at one of history's most sickening monsters.
Operation Varsity Blues: The College Admissions Scandal – Netflix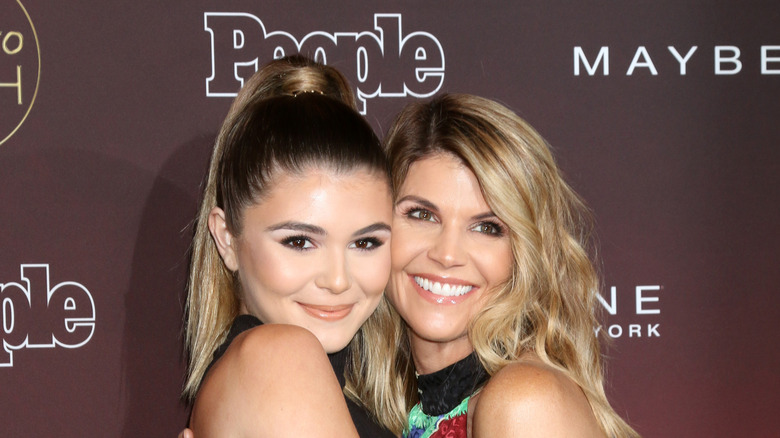 Released in March 2021, "Operation Varsity Blues" comments about a still-recent scandal. In 2019, it was revealed that various wealthy individuals — including actors Lori Loughlin and Felicity Huffman — were utilizing bribery to get their kids into high ranking elite colleges. To say these events became heavily publicized would be a gross understatement, as for months the story was on everyone's lips. If you struggle with understanding the finer points of financial related scandals, this documentary does a commendable job explaining the situation.
The Puppet Master: Hunting the Ultimate Conman – Netflix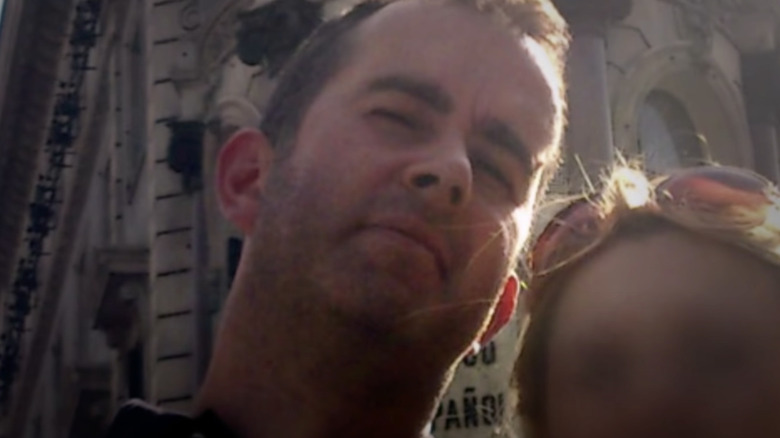 By exploring multiple time periods and slowly revealing connections between them, "The Puppet Master" tells the story of a con artist as audacious as he is deceptive. In 1993, a bartender named Rob convinced a British college student that he was actually an MI5 agent, a friend's suicide was related to a campus terrorist cell, and they had to hit the road for their own safety. Flash-forward a few years and miles away to the Clifton family, where divorced Sandra was romanced by a rich guy named Dave, who bought her a car and drove a wedge between her and her grown children. Spoiler: Rob and Dave are the same guy, and he's not in prison.
Sasquatch – Hulu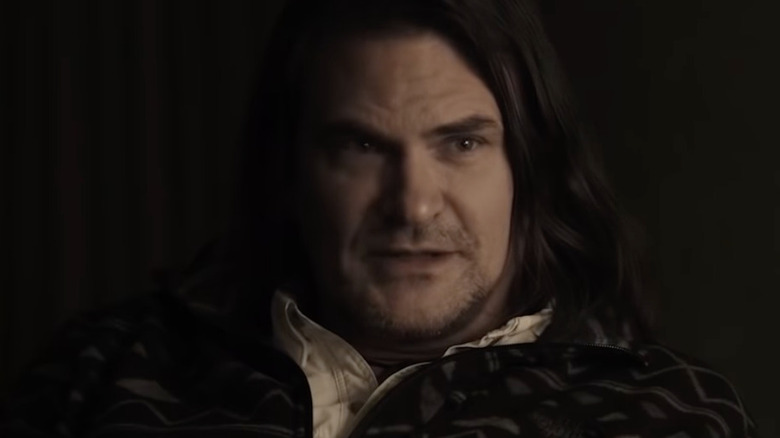 While working as a fringe investigative journalist in the 1990s, David Holthouse was privy to an odd and frightening night in the remote forests of Northern California. Someone wound up brutally murdered, and witnesses were convinced it was the work of Sasquatch, aka Bigfoot, the forest monster of legend. In "Sasquatch," Holthouse tries to piece together the who, what, and why of the bizarre murder. In doing so, he delves into a secretive community in the area, where former hippies dropped out of society and illegally farmed marijuana. This created a violent and complicated culture and a drug war that raged for decades — one more enigmatic and brutal than even Sasquatch.
The Staircase – Netflix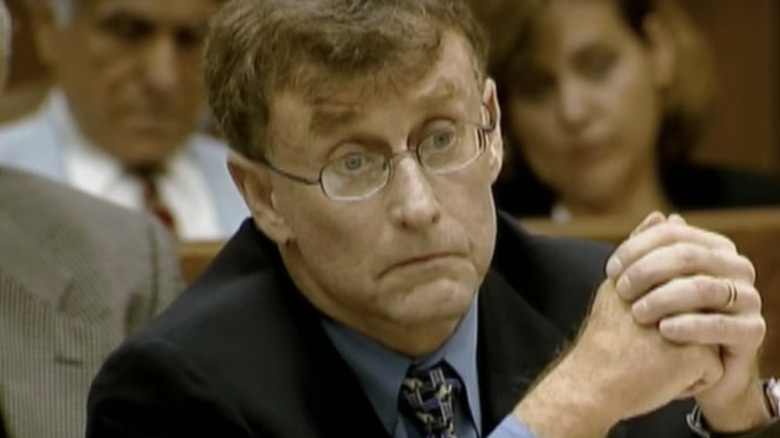 Before its Netflix release in 2018, "The Staircase" began life as French miniseries by Jean-Xavier de Lestrade released in 2004. The series looks at the trial of Michael Peterson, who was convicted of murdering his wife Kathleen back in 2001. The title is based upon Michael's claim that a drunken Kathleen has fallen down the stairs resulting in her death. Lestrade, the director, was given the keys to the kingdom in terms of information and assets — being present for and allowed to film the entirety of the trial. If you have yet to hear the story of Kathleen Peterson's death, then this expertly crafted documentary will provide you with ample information.
Supervillain: The Making of Tekashi 6ix9ine – Showtime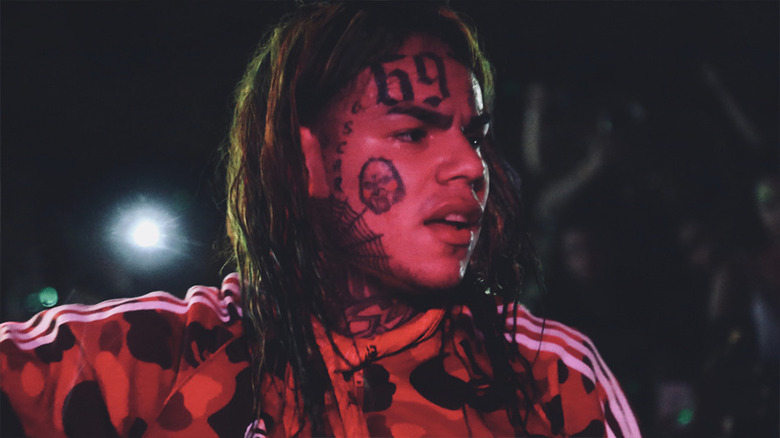 We could sit here and make claims that 6ix9ine's music itself is a crime, but we'll stick to the stuff we can prove in court. Danny Hernandez AKA 6ix9ine's rise, fall and subsequent "comeback" has been a true sight to behold in terms of ridiculousness and rampant publicity. It doesn't shy away from showing just how much of Hernandez's persona was intentionally built to gain notoriety — which it most definitely did. Whether you are a fan of 6ix9ine's music or not it still makes for an engaging watch — further cementing his status as modern hip hop's "supervillain."
The Sons of Sam: A Descent Into Darkness – Netflix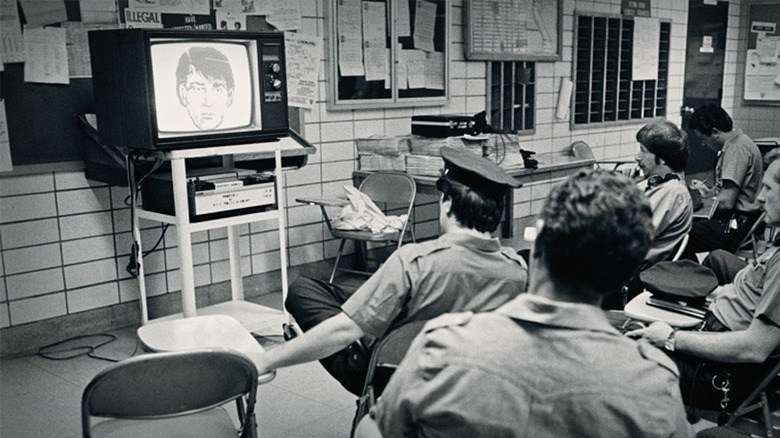 Any true crime aficionado more than likely knows the story of David Berkowitz, who terrorized NYC from 1976 to 1977. Known as "The Son of Sam" and "The .44 Caliber Killer," Berkowitz is ranked among some of history's most notorious killers. However, journalist Maury Terry has spent the past 40 years looking to prove that Berkowitz wasn't acting alone in these crimes. Complete with narration from Paul Giamatti, the series is a fascinating look at the infamous Summer of Sam — and if Terry's tireless investigation bore any significant truths or revelations.
Sophie: A Murder in West Cork – Netflix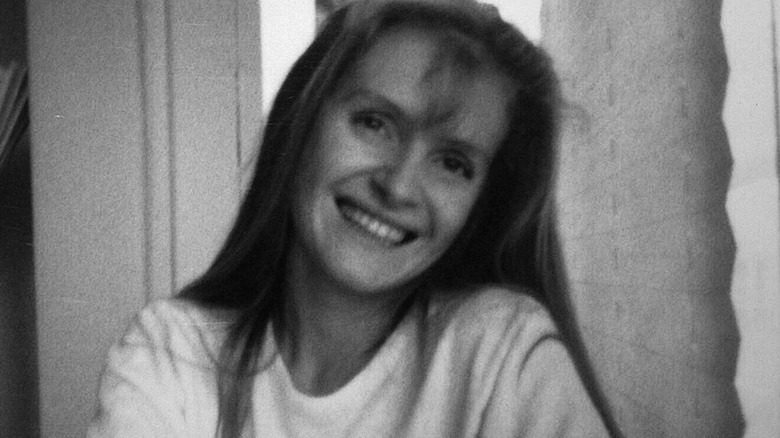 This is one of many true crime stories so infamous that it made its way into our consciousness here in the United States — despite taking place over seas. French televsion producer Sophie Toscan du Plantier was murdered outside her vacation property in the winter of 1996. It was detailed that upon the discovery of her body in a laneway by her house, her face was so disfigured she couldn't be identified by her neighbors. It's a shocking story steeped in death and controversy about how a small community was forever changed by one horrific event.
Strong Island – Netflix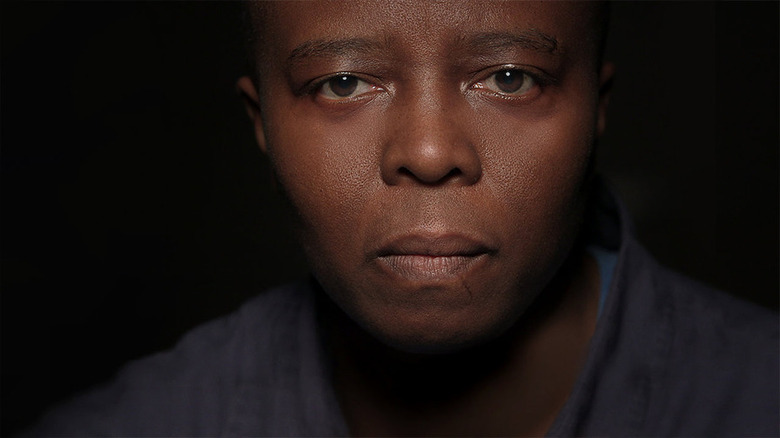 Long Island is no stranger to tragic and controversial events, one of the most famous being the Amityville murders of the 70s.  But the tragic story that more should know about is the 1992 murder of William Ford at the hands of a mechanic named Mark P. Reilly. It's a documentary that discusses not only William's life and death, but the severe injustice that followed, from which the family is still reeling. The documentary –- directed by Ford's own brother Yance -– is far from an easy sit, but it's a necessary one especially amidst current racially charged issues.
Tales Of The Grim Sleeper – AMC+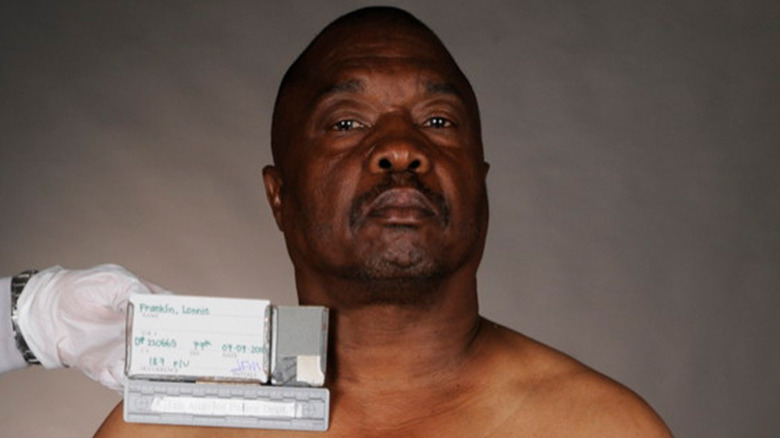 Currently available on Amazon Prime, "Tales of The Grim Sleeper" showcases the story of Lonnie David Franklin Jr. AKA The Grim Sleeper. From 1984 to 2007 in Los Angeles, California, the Grim Sleeper claimed ten victims — taking a break from 1988 to 2002. The director talks with both friends and neighbors about Franklin, getting a clearer picture of just who he really was. It's a very by the numbers true crime documentary, but the subject matter is intriguing enough to warrant a recommendation. 
This Is a Robbery: The World's Biggest Art Heist – Netflix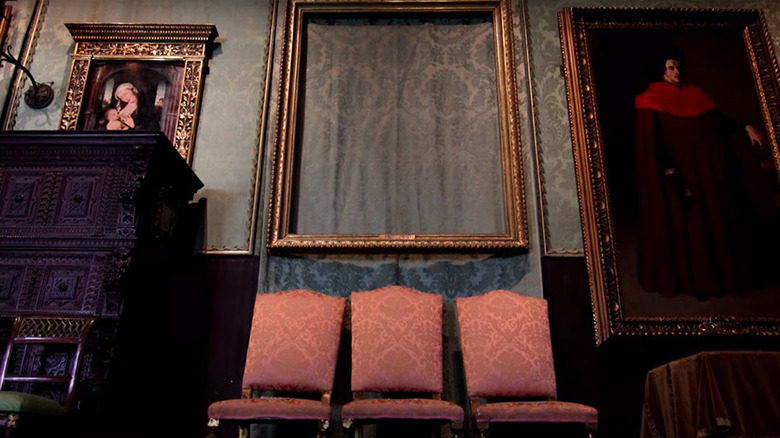 In March 1990, the Isabella Stewart Gardner Museum located in Boston was robbed for $500 million dollars worth of art. The series looks at the intriguing events and the subsequent investigations that, even today, haven't resulted in the discovery of the culprits. The amount of detail presented is impressive and thorough, and the series' stellar editing makes for a great watch. If you are a fan of heist stories and were itching for one in the non-fiction realm, then "This Is a Robbery" will most definitely scratch that itch.
The Tinder Swindler – Netflix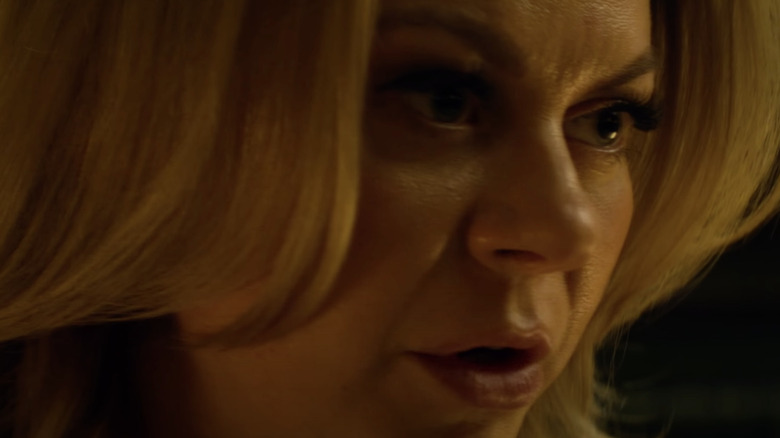 Every day, countless people use Tinder to find romance. But one never really knows who they'll be spending an evening (or more) with, beyond what they offer up about themselves. That dangerous uncertainty is at the heart of "The Tinder Swindler," a serious documentary with a funny name about a con artist who found his marks via the world's most famous dating app. Tinder users like Cecilie Fjellhøy, one of his victims, matched up with a charming, good-looking, wealthy businessman. Of course, the titular swindler isn't really a rich power player — but by the time Fjellhøy (and the man's many other victims) figured that out, he'd stolen a lot of their money through a series of subtle and sophisticated deceptions.
The Way Down: God, Greed, and the Cult of Gwen Shamblin – HBOMax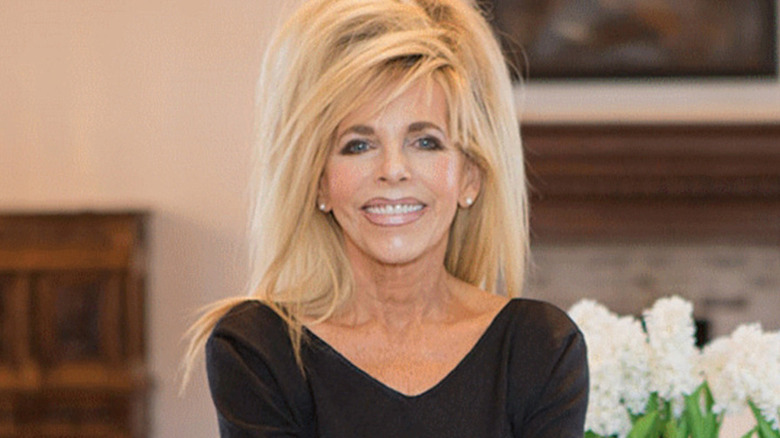 The story of Gwen Shamblin is one packed to the brim with deceit, toxic behavior, and rampant controversy. It's a simultaneously fascinating and mind-boggling look at how the cult of personality based around Gwen led to an actual cult. Shamblin was the founder of the Weigh Down Workshop and the Remnant Fellowship, a bizarre mishmash of spiritual and dietary guidelines. After Shamblin's death in a plane crash in 2021, more and more has been uncovered about who she really was — and what truly went on behind the curtains.
Who Killed Garrett Phillips? – HBO Max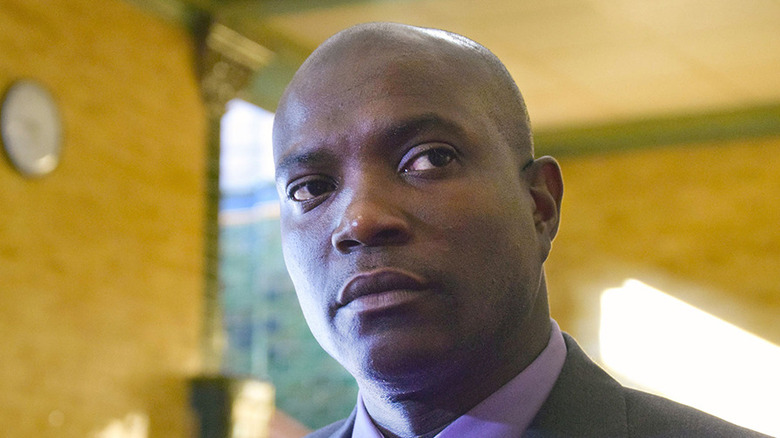 "Who Killed Garrett Phillips?" tells the tragic story of 12-year-old Garrett Phillips, who was murdered in his own home back in 2011. The man blamed for the crime was Oral "Nick" Hillary, who was accused by the predominantly white community of Potsdam, New York. The two part documentary looks at the details of the case itself and just what Hillary was subjected to during and after the trial. Much like some other documentaries on this list, it's a harsh reminder of the danger that can be done by the court of public opinion — which, in this case, was intensified by immense racial biases.
Why Did You Kill Me? – Netflix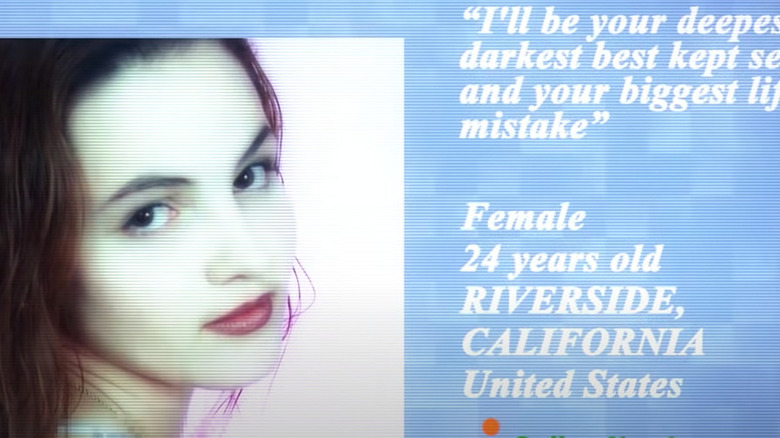 "Why Did You Kill Me?" focuses on the death of 24-year-old Crystal Theobald amidst a gang shootout back in 2006. It would be later revealed the gang ambush was due to a case of mistaken identity. Crystal's mother Belinda, present for the shootout, promised her dying daughter that she would find who did it. Her methods –- using fake MySpace accounts to find whoever was responsible –- makes for a truly engaging documentary. Much like "Don't F**k With Cats," it's a fascinating look at social media's presence and utilization in homegrown solving efforts.
Wild Wild Country – Netflix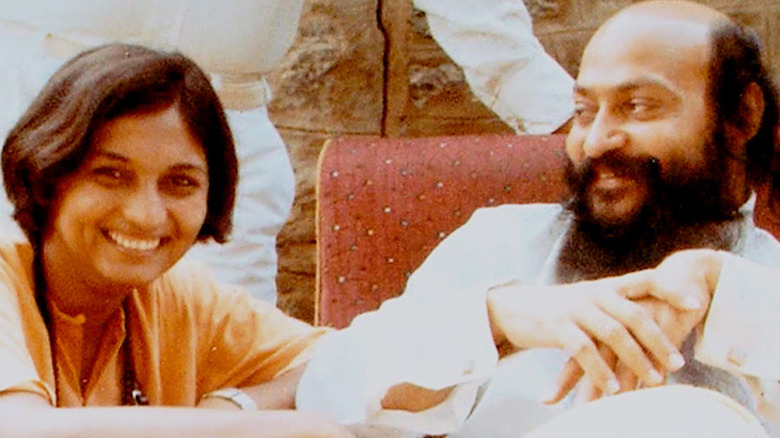 The phrase "truth is stranger than fiction" has been used quite few times during this list, and for very good reason. This is most definitely the case for "Wild Wild Country." It covers the shocking events concerning the Guru Bhagwan Shree Rajneesh, who garnered an immense following during the '70s and founded the community of Rajneeshpuram in Oregon. This six part Netflix series is packed to the brim with first hand accounts, and ample archival footage — all used to shocking effect. If the story of Bhagwan Shree Rajneesh has flown under your radar, we highly recommend giving this one a watch.