When it shimmied its way into theaters in the early Summer of 2013, the magic-centric action comedy Now You See Me did so with few expectations. Still, with the help of a crackling screenplay and a charismatic cast featuring Jesse Eisenberg, Woody Harrelson, Mark Ruffalo, Isla Fisher, and Dave Franco, the film's savvy mix of magic and mayhem proved an instant hit with audiences, conjuring well north of $300 million in worldwide box office. Not surprisingly, the folks at Lionsgate Films quickly set out to put together a sequel with the original cast in tow. 
Save for Fisher, who was replaced by Lizzy Caplan's new character due to her pregnancy, the 2016 big-screen reunion of The Four Horsemen and their ominous overseers, The Eye, proved every bit as much fun, and every bit as profitable, as the original, with Now You See Me 2 essentially matching its predecessor's box office take. The sequel also opened up the world of Now You See Me in intriguing new ways that swung the proverbial door wide open for a third film. In fact,Now You See Me 3 was given the green light while NYSM2 was still in theaters, with franchise producers even lining up Benedict Cumberbatch to play the new film's villain.
Plans for that hotly-anticipated sequel unexpectedly pulled a full-on David Copperfield, however, as nothing has been heard of the project for a few years, now. Thankfully, Lionsgate looks primed to get their magical house of cards in order, and it appears we're finally starting to see some movement on the next chapter in the Now You See Me franchise. Here's everything we know about Now You See Me 3 so far.
When will Now You See Me 3 be released?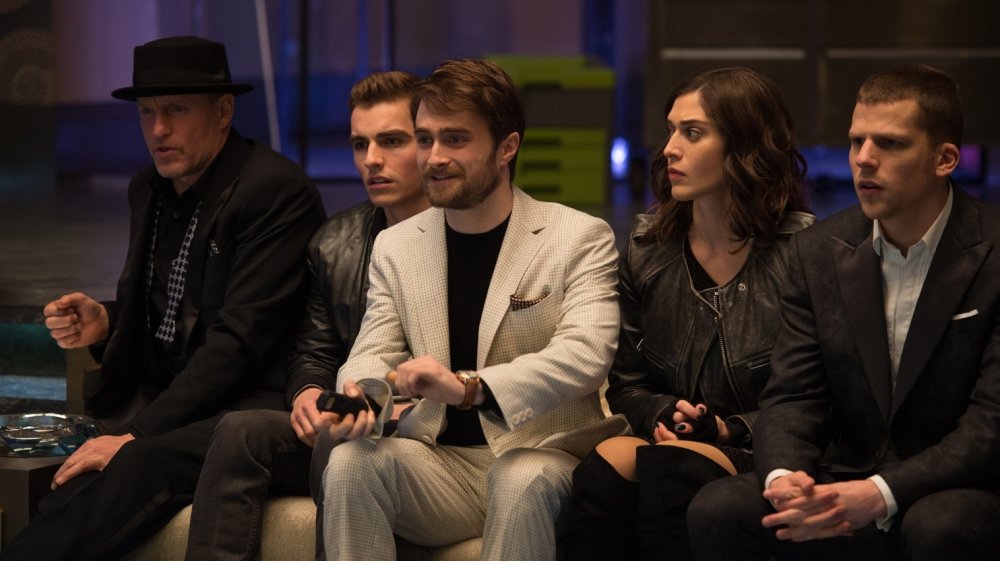 It should come as no particular surprise that we actually don't know all that much about Now You See Me 3 just yet. Truth be told, that "movement" at which we hinted puts NYSM3 very much in the early stages of production. Just in case you hadn't heard, though, Lionsgate has finally brought a writer on board to craft a screenplay for the film after a few years of stagnation. That's right, it appears NYSM and NYSM2 scribe Ed Solomon will not be returning to pen the third film in the series. Now You See Me 2 helmer John M. Chu has also vacated the director's chair after initially signaling he'd be returning for the third movie, as well.
With those two departures and a new writer coming aboard, it's possible we'll be seeing a slightly different version of The Four Horsemen than initially planned. The good news is that Lionsgate is bringing in a legit heavy hitter to pen the tale, recently announcing that Oscar-nominated American Hustle and Top Gun: Maverick scribe Eric Warren Singer had landed the choice gig. As that news has just leaked into the world, it's assumed Singer is very much in the early stages of writing, which means there's probably not much else going on with the project just yet. 
Obviously, that means we haven't a single clue as to when Now You See Me 3 might make its way to theaters. Given that over four years have passed since Now You See Me 2 was released, however, odds are the studio will want to fast-track the project as much as possible. Assuming Singer has a little magic in his corner, we could be seeing Now You See Me 3 start to pick up some steam from here on out in the production process.
Who will be in Now You See Me 3?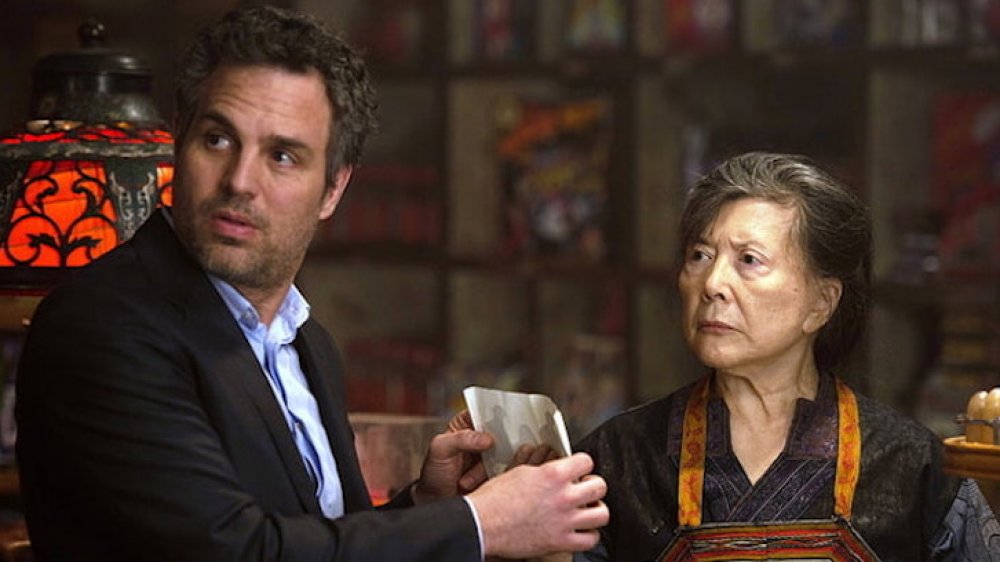 Even if we don't know when we might see Now You See Me 3 in theaters, now that we know the film is actually moving forward, the most obvious question becomes which of the original cast members will return to the fold. That question is particularly difficult to answer, as pretty much every single member of the cast has been keeping very busy in the years since the last movie arrived.
Before we get to the O.G. Now You See Me crew, however, we should probably go ahead and assume that Benedict Cumberbatch is a genuine long shot to turn up as NYSM3's villain, as was originally planned. Based on his MCU commitments, alone, Cumberbatch likely won't have time to take the role, but he's also got a handful of non-MCU films in the works that look to keep him occupied through at least 2022. Our deepest apologies to anyone holding their breath for a MCU reunion between Dr. Strange and the Hulk in Now You See Me 3.
Cumberbatch aside, there are just as many question marks surrounding the rest of the Now You See Me cast. With names like Ruffalo, Eisenberg, Caine, Franco, Caplan, Freeman, and Harrelson in the mix, we're betting it took some genuine scheduling magic to slot the Now You See Me 2 shoot into their busy lives. That mammoth task will only get harder as time chugs along, as an ensemble that star-studded is sure to have a fairly full set of individual dance cards, project-wise.
Of course, it could also mean Lionsgate is out to forge a completely new path, with new faces, in the third Now You See Me movie. It'd be pretty shocking, though, if none of the franchise's more familiar names made an appearance.
What is the plot of Now You See Me 3?
For what it's worth, Jesse Eisenberg remains enthusiastic about making Now You See Me 3, though even he is reportedly starting to worry about audiences losing interest in the world. More troublesome may be that said audience simply won't remember all the narrative acrobatics that have gone down over the course of the first two movies. 
Just like a great magic trick, both Now You See Me and Now You See Me 2 played in the realm of cinematic sleight-of-hand, almost to the point of outright absurdity. They did so with such style, charm, and swagger, though, that audiences genuinely didn't seem to care how many times the rug was pulled out from under them. As a quick refresher, those first two movies followed the travails of a band of criminal magicians who are assembled, and eventually recruited, by a powerful underground magic collective called The Eye to pull off showy heists even as they're being relentlessly hunted by the FBI and Interpol.
When last we saw The Four Horsemen, some serious twists had been twisted, with a rash of shocking revelations leading them further into the world of The Eye than they ever could've imagined going. Unfortunately, viewers have yet to get a proper look behind the curtain of The Eye, itself. That will presumably change with Now You See Me 3, as the wily band of illusionists have been officially invited into the fold, with their daring compadre, Dylan (Ruffalo), placed at its head.
Even as we're certain to get a look at the inner workings of The Eye in Now You See Me 3, there's really not much else we know about the film's possible plot. The one thing of which we're certain is that there will be magic-a-plenty at play in Now You See Me 3, and we cannot wait to once again get lost in the illusion.
Disclaimer: This story is auto generated by a computer program has not been created or edited by Snoopitnow. Publishers: Looper.